Hello! Welcome to the official website of Shanghai Hufeng Machinery Co., Ltd.!
Converge industry wisdom to create quality independently
Integrating product research and development, production, sales, service, and undertaking steel connection and welding projects
Major engineering cases of Shanghai Hufeng Machinery Co., Ltd. from 2011 to 2013
---
Major engineering cases of Shanghai Hufeng Machinery Co., Ltd. from 2011 to 2013
ZTE Suhe Bay Project
Suhe Bay is located on the north bank of the Suzhou River, leaning on the most beautiful "golden kilometer" coastline in the river basin, and is the last undeveloped golden treasure in the core area of Shanghai. The project starts from Wen'an Road in the west, ends at Henan Road in the east, ends at Tiantong Road in the north, and is 800 meters away from Waibaidu Bridge in the east, with a total construction area of 217,000 square meters. , forming a golden triangle with the Bund and Lujiazui. Our company has supplied sleeves since 2011-11-8, a total of 509,430 pieces. The project is still in progress, and provides 5 sets of straight thread rolling machines for steel bars, 5 operating frames, and 5 technicians are on site to guide.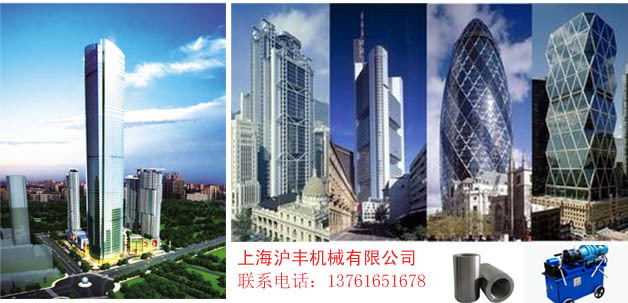 Jianshe Xincun Old Area Reconstruction of Shanda Garden Phase 5 Commercial Housing

(1) Project name: Construction of Shengda Garden Phase 5 Commodity Residential Project in Jianshe Xincun Old District, Xuhui District
(2) Project location: adjacent to Wanping South Road in the east, Shengda Garden residential area in the south, and Longhua Road in the west
(3) Project content: The total land area is 33824.1 m², and the total building area (excluding the underground 110kv substation) is 118818m². The project plans to invest 604.65 million yuan, and plans to build 6 high-rise residential buildings, 1 commercial supporting building and public building supporting facilities. At present, 300 pieces of Ф16, 24762 pieces of Ф28, 25832 pieces of Ф20, 200 pieces of Ф22, 14526 pieces of Ф32, 230 pieces of Ф32, a total of 86116 pieces have been provided. Since 2012-9-21, the steel connection sleeve has been provided until now, and the project is still in progress. , which lasted more than 2 years, and provided 2 sets of construction threading machines, two operating frames, and 2 technicians on site.
Shanghai Rural Commercial Bank Business Processing Center Project
Project introduction: This project is located in Blocks 14-2 and 14-5 of the second phase of the Bank Card Industrial Park, adjacent to Chuansha Road in the east, Lai'an Road in the south, Lechang Road in the west, and Jinxiu East Road in the north. It covers an area of about 60,327 square meters, with a total construction area of about 140,000 square meters, including an above-ground construction area of 108,000 square meters and an underground construction area of 32,000 square meters. The tentative total investment is about RMB 507.6 million (including land investment about RMB 180.98 million), and the construction cost is about RMB 300 million
Project name: Shanghai Rural Commercial Bank Business Processing Center;
Project location: Hill 20/6, Hill 20/7, Yixin Village, Tang Town, Pudong New Area;
Project construction scale: total land area: 60327.0 square meters; total construction area 140000.0 square meters; of which: ground area 108000.0 square meters; underground area 32000.0 square meters;
Project construction content: new business processing center, data processing center, credit card center, customer service center, etc.
Our company has provided 16,100 pcs of Ф16, 18,000 pcs of Ф18, 18,000 pcs of Ф20, 47,220 pcs of Ф22, 63,320 pcs of Ф25, 33,160 pcs of Ф28, 1103 pcs of Ф32, a total of 234,113 pcs, and some lengthened and reducing sleeves, the project is still in progress In progress, and provide 4 threading machines, 4 operating stands, and 4 technicians on site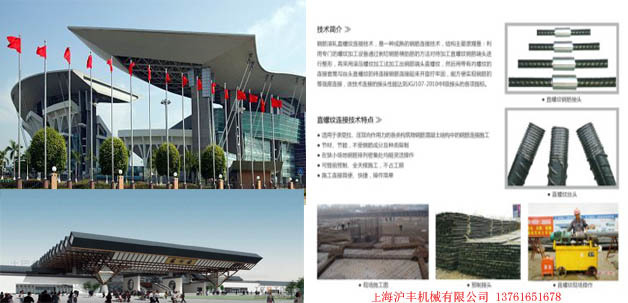 Subway No. 12, Gudai Road, Qixin Road, Shanghai Rail Transit Line 12, 10 Biao Pujiang Main Substation
Shanghai Metro Line 12 (Line M2) has a total length of 40.4 kilometers, passes through 8 administrative districts, and has 32 stations all located underground. It is the diameter line connecting the west and northeast of Shanghai in the Shanghai urban rail transit network, and will become the main line running through the "southwest-northeast" axis of the central urban area. Line 12 starts from Qixin Road Station in Minhang District in the west, passes through the six central urban areas of Shanghai, namely Xuhui District, Luwan District, Jing'an District, Zhabei District, Hongkou District, and Yangpu District, and finally arrives at Jinhai Road Station in Pudong New Area, the end of the project. Line 12 started construction on December 30, 2008, and the eastern section (Jinhai Road Station to Dalian Road Station) will be the first to be completed and opened to traffic in 2012. The entire line will be completed in 2014 and will form transfers with 19 stations on the line.
The construction qualification requirements are very high. Our company has passed the final requirements and accepted the project.
Article 1 Municipal public works construction general contracting level and above
As long as the bidder meets any of the above construction qualification requirements, multiple qualification requirements in the same article must be met at the same time.
Other conditions:
1. Possess the first-level qualification for general contracting of municipal public works construction and above.
2. Possess performance in urban rail transit projects of the same type (underground stations) (subject to the contract).
3. The project manager to be dispatched should have the qualification certificate of municipal public utility first-class construction engineer (registered), and have construction management performance of similar (underground station) projects of urban rail transit (subject to the contract or owner's certificate).
Our company meets the requirements and provides the engineering of the steel bar connection part
The project is still in progress, and a lot of machines and labor have been provided, and there are many types of sleeves, such as reduced diameter, lengthened, upsetting, etc., and the amount used has reached more than 1 million, which lasted for more than 5 years.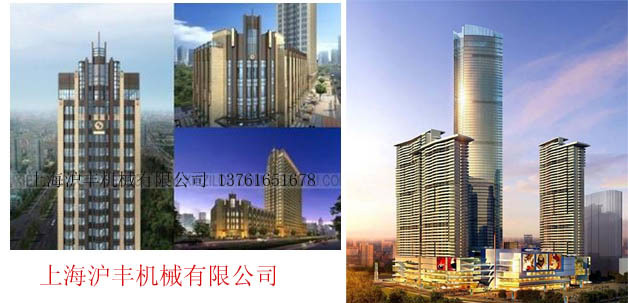 Beijing Dingshi Huaian Yurun Central Xintiandi Plaza
Yurun Central Xintiandi is one of the Huai'an regional group projects invested by Yurun Group with an investment of 11 billion yuan.
A 326.6-meter "highest building in northern Jiangsu" will be built. "The investment and development of the Yurun Central Xintiandi project is a strategic move by Yurun Group to vigorously promote the urban commercial complex project relying on the brand influence of its own food industry development platform and drawing on Nanjing Zhongshang's many years of department store operation experience.
The Yurun Central Xintiandi project was jointly built by Yurun Group and Nanjing Zhongshang with a joint investment of 5 billion yuan. The project is located in the southeast corner of Huaihai Plaza, covering an area of 66 mu with a total construction area of 520,000 square meters. A modern super shopping center integrating department stores, supermarkets, high-end apartments, office buildings and supporting facilities, it will provide "one-stop services" such as shopping, office, accommodation, catering, entertainment, leisure and fitness. Its main building, Yurun International Building, is 326.6 meters high. After completion, it will become a landmark building and a city card of Huai'an. You can overlook the beautiful and pure Hongze Lake in the south and Huai'an Lianshui Airport in the north. And it will start construction in the third quarter of 2010, and it will be completed within five years, and the commercial part will be completed and put into trial operation within three years. Yurun Central Xintiandi, Central International New Asia Plaza, and Yurun Xingyu Huafu are all contracted to our company Shanghai Hufeng Machinery Co., Ltd. for the steel bar connection projects, and the construction has now been completed. It has been affirmed and encouraged by Yurun Group and listed as a long-term partner.
Building No. 1.2.3.4.5, Jinjingwan Second Bid, Longjian Dongbi Village, Beicuo Town, Pingtan County, Fujian Province; Jiading City North; Shanghai Jinjiang Auto City (garage) These projects have been completed in May and June. The company's products are widely used and applied in national key construction projects such as nuclear power plants, large-scale housing construction, high-speed rail, subways, cross-sea, and cross-river bridges, and are well received by China Railway, China Construction, China Communications, China Tunnel, China Nuclear Power, Shanghai Construction Engineering, Supervision and other units and the community's unanimous praise and recognition.