Hello! Welcome to the official website of Shanghai Hufeng Machinery Co., Ltd.!
Converge industry wisdom to create quality independently
Integrating product research and development, production, sales, service, and undertaking steel connection and welding projects
The company's first half year summary commendation meeting
---
Shanghai Dingrui Steel Bar Engineering Technology Co., Ltd.
Summary and commendation conference for the first half of the year
meeting schedule
Date: October 23, 2013 (Wednesday)
Time: 12:30
Location: Ping-pong hall on the second floor of the staff dormitory building
Moderator: Tang Ting
Conference content:
1. The host announced the start of the meeting: Shanghai Dingrui Reinforcement Engineering Technology Co., Ltd. (Shanghai Hufeng Machinery Co., Ltd.) 2013 first half year work summary commendation meeting is now starting.
2. Ms. Zhang Aiqin, general manager of the company, is invited to give a speech: half-year work summary
3. (Awards) Host: In the first half of 2013, a group of outstanding employees emerged in our company. They are pioneering, innovative, loyal to their duties, and selfless. We are proud and proud of the outstanding contributions we have made.
4. Moderator: Mr. Lai, Vice President, will read out the award speech for excellent managers, and Mrs. Gao Linping, director of Dingrui (Hufeng Machinery) Co., Ltd., will present honorary certificates and bonuses to the winners.
5. Host: Vice President Lai is invited to read out the hard work award speech, and President Zhang is invited to issue honorary certificates and bonuses to the winners;
6. Host: read out the award speeches for advanced workers, and invite Mr. Zhang to issue honorary certificates and bonuses to the winners;
7. Host: Read out the award speeches for outstanding employees, and invite Vice President Lai to issue honorary certificates and bonuses to the winners;
8. Host: read out the speeches of the energy-saving pacesetters, and ask the manager of the administrative personnel department to issue honorary certificates and bonuses to the winners;
9. Host: Vice President Lai is invited to read out the award speech for the excellent team, and President Zhang is invited to present pennants and bonuses to the winning team representatives;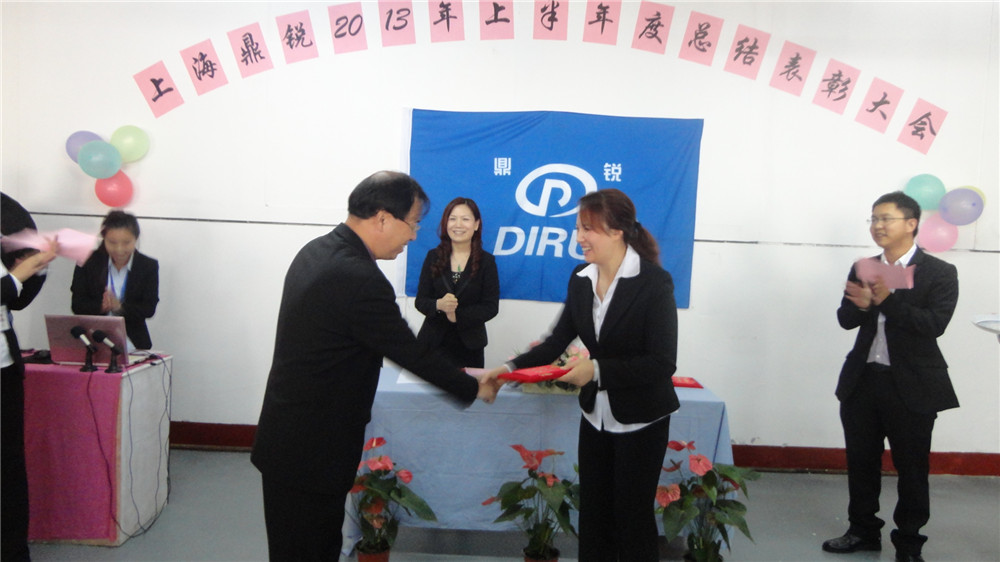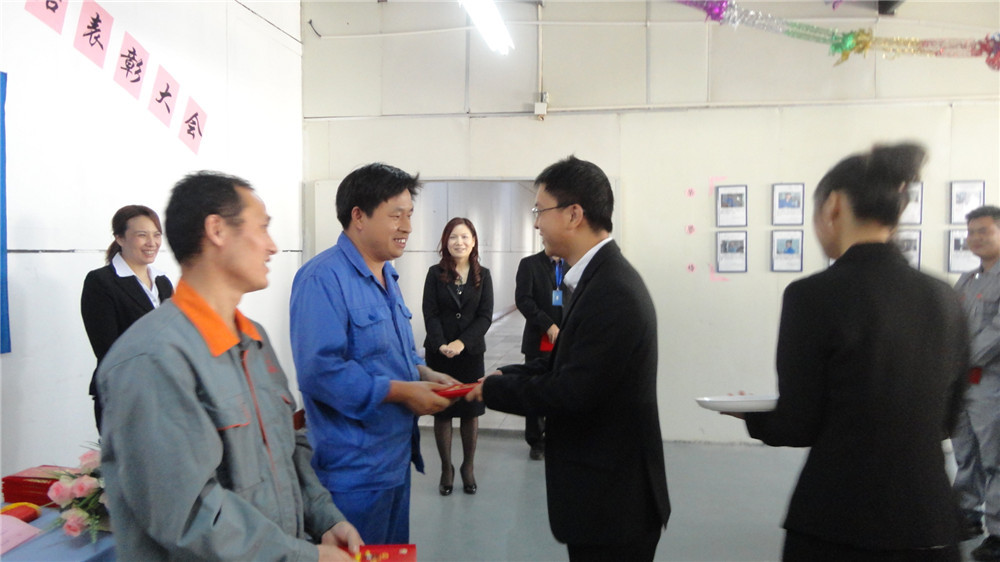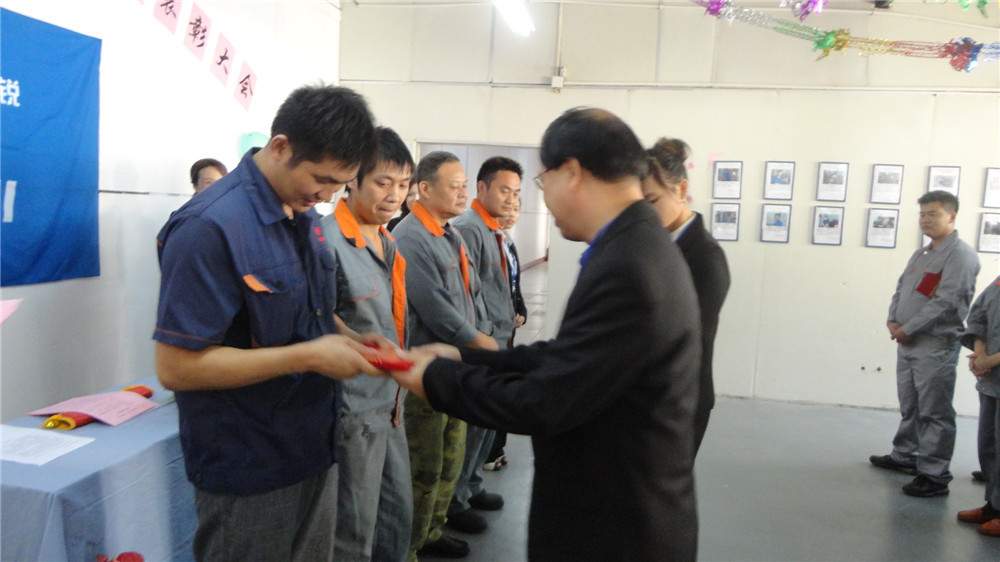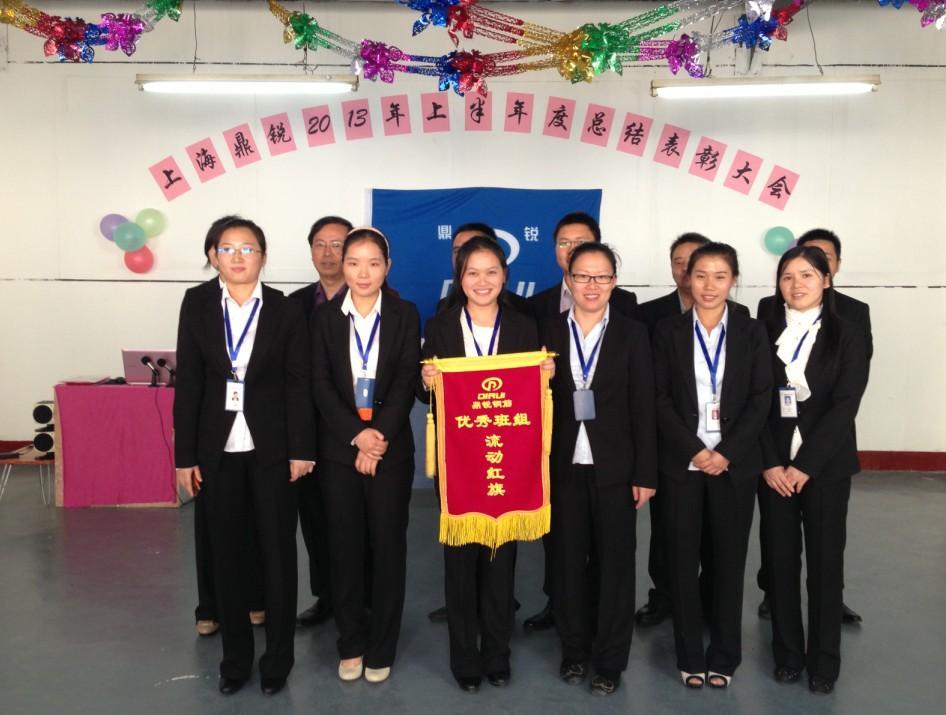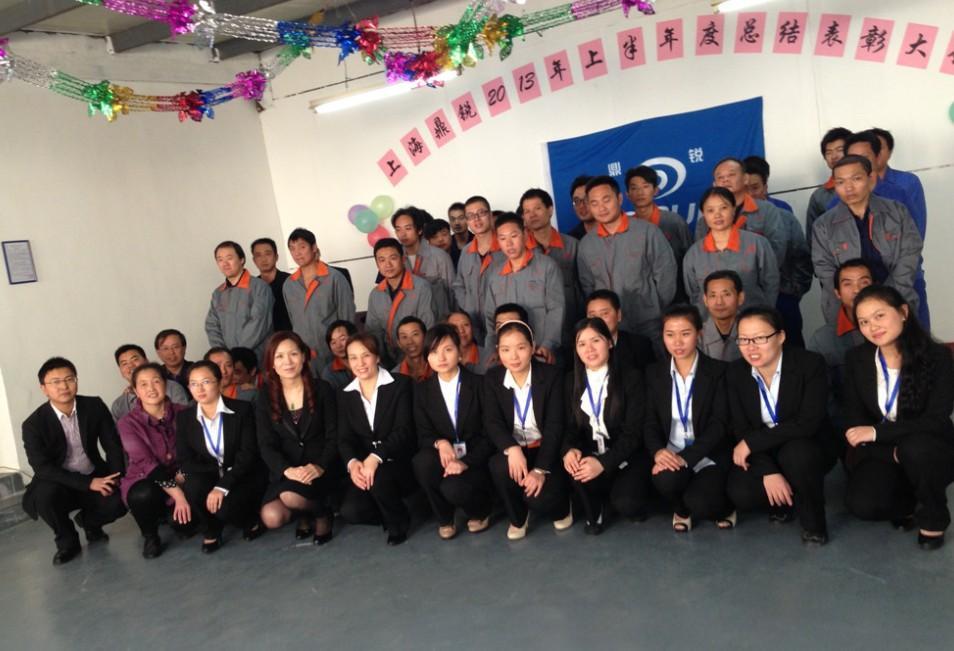 10. Host: Mr. Zhang, please announce the list of candidates for outstanding employees in September and the list of outstanding employees in September, and award bonuses;
11. Host: Mr. Zhang is invited to give a congratulatory speech to the employees who celebrate their birthdays in October, and Ms. Gao Linping, the director, is invited to give gifts to the birthday employees
Mr. Zhang summarized the meeting and announced the end of the meeting. (Tomorrow will be better)
(Group photo of all staff)
Administrative Personnel Department
October 19, 2013